Rock Your Mission!
'Should' you choose to accept it, your mission is to declare your Mission! The start of a New Year is a fabulous time to develop, hone, tweak, embrace, etc. a personal Mission Statement.
I'm not meaning the kind of organizational, task-oriented Mission that many businesses follow, but rather one based on your deep personal values and principles: your own constitution, manifesto, commandment, or motto. Applying your Mission like a filter, you can then pass all major ideas, decisions, planning, etc. through a lens of your highest serving values, supporting you to focus on what is most important and reducing sparkly distractions.
I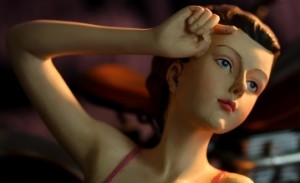 f you are like many people I chat with, clarity and balance often get lost when you're overwhelmed with so much information, heavy decisions, diverse agendas, inter-personal politics, urgent timelines, multiple demands, and the like. Empowering a Mission Statement can serve as your guiding compass, and in turn assist you to honour yourself when overwhelm lands with a thud.
The super bonus to a personal Mission Statement is its help in moments when you feel you're drowning in heavy emotions. As a wave of emotions rises, a Mission can diminish the push and pull action that can fill your heart and overflow into consuming your life. Your Mission can ease the flow and weight of challenging emotions, and more so the potential negative affects they take in your life. A Mission can be a 'pause button,' creating breathing space for heart-felt, conscious decisions.
What would your personal Mission be? As you consider possibilities, here are a few tips:
Identify Overarching Principles: What values do you want to guide your activities of the coming year?
Pay Attention to Words: What words make your heart sing? What inspirational quotes have special meaning to you? What words repeat in your ear?
KISS (Keep It Simple, Star!): Which principles are most vital to you? Which ones do you prioritize? Which ones are in your Top 5 or 10? To help review your Mission Statements easily daily, keep your list short and snappy – let them roll of your tongue!
Personalize Them Without Judgment: What are you about – your strengths, your interests, your goals, your joys…? Be true to you, free of comparisons to others and self-judgment.
Vision Broadly: What do you value as your focus in your 'daily living of life?' What bigger dreams expand you? Balance both small and big opportunities for your growth.
As you venture into creating your own personal Mission, please play until the ideal wording hums off your lips – do not compromise: your Mission is your heart's guide.
If you wish some ideas as a foundation to hone your own magical Mission: There is only love. Embrace process. Let 'it' go. Do 'it' now. Be authentic. Follow my heart. Trust my intuition. Live in the moment. Forgive. Be grateful….
KISS!
I'd love to hear your Mission insights. Please email or Facebook your wordsmithing brilliance and/or your sticking points. Share your mission wisdom!