Website Facelift
Change is inevitable…and sometimes applauded! That's right, it's time for a website facelift with a new sassy flair.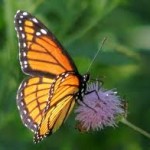 Over the coming weeks, this website will be revived with a whole new look. With dreaming, idea plotting and designing started behind the scenes, you'll gradually witness the metamorphosis. Like a caterpillar to a butterfly, watch it soar!
In the meantime, please accept my apologies if some features of the website are a bit slower – it's only temporary as we're 'Under Construction.' And as with caterpillars transitioning, there may be a few moments of hair tugging, sighs of 'Ugggggh' and cheers of 'Whew' along the way. Patience and laughter, please!